Fiona Mann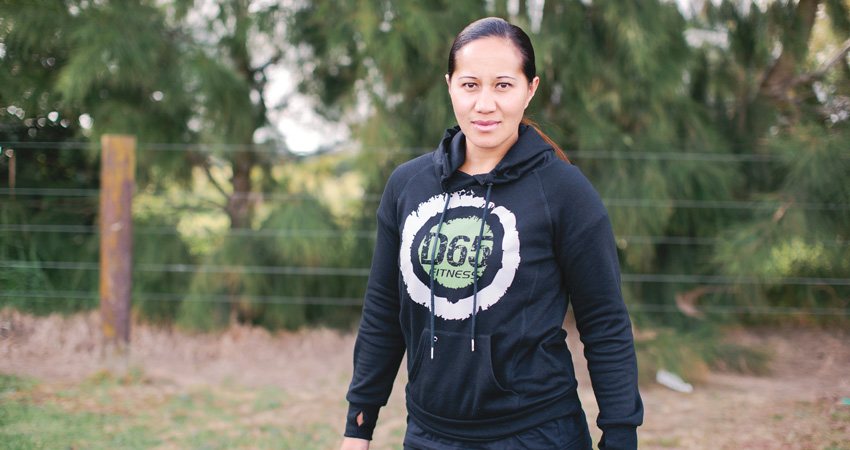 Meet Fiona
I'm a mum (taxi driver, chef, professional clothes washer). I'm a wife. I'm a qualified iPhone photographer (see our Facebook page and Instagram for evidence). I'm a fitness trainer and lifestyle coach, and I'm an experimenter – finding new recipes, making exotic smoothies and creating healthy desserts is my specialty. Secretly, I'm also a shopaholic with more than 50 pairs of shoes to my name, more than 20 of them trainers.
My parents named me Fiona, but everyone calls me Fee.
Seeing women empowered, watching my clients discover their own capabilities and celebrating in the results is what drives me

Fiona Mann
The four small people in my life, and my husband, are my world. We love the beach, being active and, in a house full of boys, my daughter and I love having quality girl time – even if its hitting The Green Room (our home gym) 'working out' together. Although while I may love the weights, her favourite piece of equipment is the mirror! My family have taught me to enjoy life and to stop and appreciate the world around us. They've also taught me I have different levels in my voice, which I also love using during intense Bootcamp and Commit2Fit sessions (hehe)
My role as a mother has helped develop me as a trainer and those qualities are passed onto my clients with every person who joins the D65 Fitness movement, becoming part of my wider fitness family.
I fell into the fitness industry 17 years ago after stealing a job opportunity from John to work as a fitness instructor in an exclusive gym. He wasn't too happy, but it was the start of what would become an amazing career for me, and the beginnings of our business in the health and fitness industry. We worked across New Zealand and Australia, establishing a personal training business, and it flourished.
I then took time out to focus on family. I was on my own journey, finding my body as a woman and experiencing post pregnancy health and weight issues. Not only was it one of the most amazing times of my life, it also gave me the experience to help other mothers who wanted to improve their lifestyles after pregnancy.
Today, my passion is seeing people grow in themselves, while they shape and transform their body and their lives. There is nothing more wonderful than watching you challenge yourself, give 100% and then see the confidence grow inside you as you smash your goals.
Changing lives is at the core of what we do and, our philosophy of creating a healthy, sustainable lifestyle, is how we do it. Our approach is simple and effective and works for everyone. We're real people with a real family, just like you, and we are here to support you to achieve your goals.
P.s remember how I said I love experimenting with food, I'm writing our first recipe e-book – keep an eye on the blog for teaser recipes.