John Mann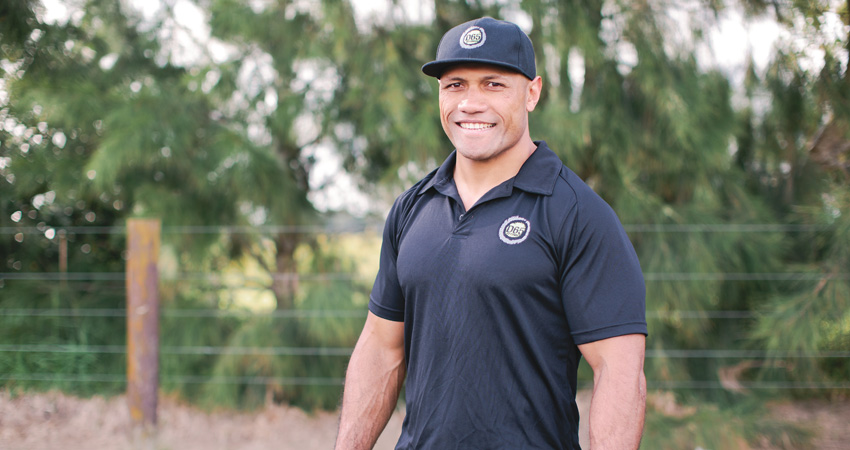 Meet John
I love to joke that in D65 Fitness, Fee is the Boss and I am the Labourer. Funnily enough, I don't mind the title because it means my role is all about inspiring people to work hard at their goals and build healthier and stronger lives.
As a teen growing up in South Auckland I had envisioned sport as my career path, so took up rugby league. It gave me the 'eat well, train hard' work ethic and gave me a good grounding in physical fitness. As I got older, I discovered my drive to work in this industry was my pure desire to help others.
As a father, a trainer, and a fitness professional I am here to encourage, support and motivate

John Mann
Throughout my almost 20-year career as a health and fitness trainer I've seen many lives transformed. Yes, clients have lost weight, reshaped their bodies, toned muscles and achieved countless goals, but, watching their confidence grow, their lifestyles change and the impact they have had on their families, has reinforced why I do what I do.
Health and Fitness is an everyday part of my life, I also instill these values in our children, giving them the best opportunity to grow into happy and healthy adults. Mahatma Gandhi once said, "If you want to change the world, you must first start by changing yourself" and I ensure we live by example, adopting the healthy philosophies we share, into our own lives.
Outside of fitness and family the two things I love are fishing and golf, coincidently, they're also two things my wife is passionate about rolling her eyes at!
I also love being part of the moment a client realises they have a choice to change their path, and watching the fire in their eyes as they embark on the journey.
You can see many success stories on our testimonials page, but one that has continued to  inspire me was the struggle of a mum who suffered with morbid obesity. She was on medication for high blood pressure, doctors were discussing heart surgery and, she also quietly suffered from depression. She got to the lowest point in her life. She heard about our free community programme FITLIFE, joined, and began applying the principles. Over a period of of 12 months she dug herself out of the pit, transformed her body, and more importantly, transformed her lifestyle and that of her husband and children.
Today she is off all medication, has a positive outlook on life and has become a FITLIFE trainer, helping others in the community achieve their health and fitness goals. She loves life again, and constantly reminds us that it is stories like these that are the backbone of D65 Fitness.
As a father, a trainer, and a fitness professional I am here to encourage, support and motivate. Don't get me wrong, on all of our programmes you will be challenged, burpees are a regular part of our repertoire, and feeling smashed at the end of a workout is how we like to leave every session, but we will also be right next to you 100% of the way.
We can't wait for you to join our team!